Week in Review: The Avenue's Favorite Looks
By The Avenue's Editorial Board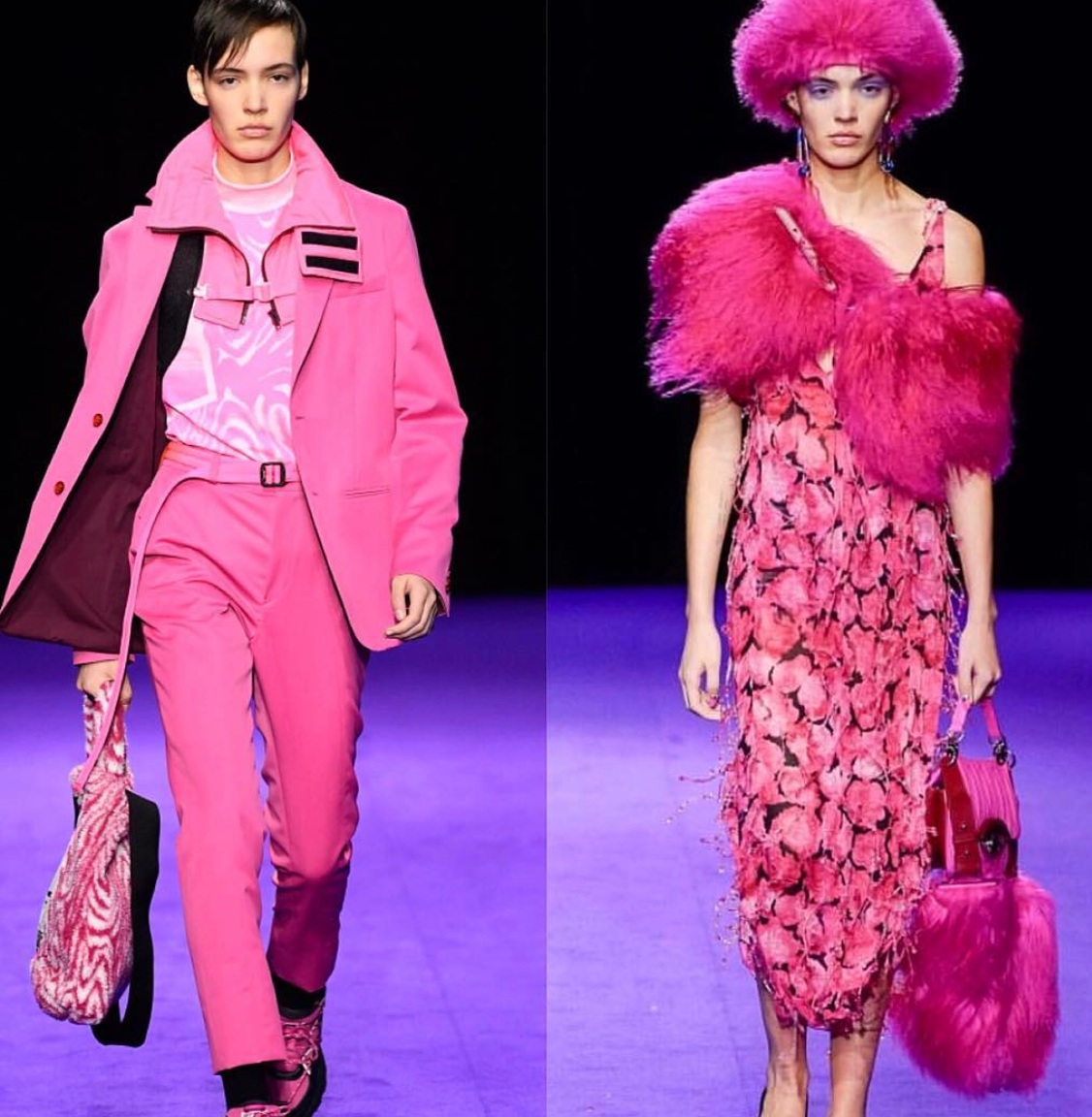 Oslo Grace for Kenzo
Oslo Grace gives us not one, but two dynamic looks as they close the Kenzo show, changing from menswear to womenswear in just four minutes.
photo courtesy of @oslograce
Laminho for BOTTER
Bright-colored puffies seem to be the move this winter, and this coat is exactly what we need in this weather. If a coat doesn't look like a comforter, I'm not interested!
photo courtesy of @rushemybotter
photography by @davidpaige
Dior SS19 Haute Couture
Going fencing, but make it fashion. The crystal headpiece, bejeweled veil, and rich textures are just a couple reasons why we love this look so much.
photo courtesy of @dior
photography by @bleumanet
3.PARADIS
Continuing on this trend of crystals and diamonds, this look is taking shining bright like a diamond to the next level. Do the doves come with?
photo courtesy of @fuuuckingyoung
photography by @fabienmontique
Bleached Canvas - Givenchy SS19
This week, we're all about embellishments. We love this look in particular for its intricate beadwork, and dandelion-esque shoulders.
photo courtesy of @givenchyofficial
Johnson Gold
Color coordination from literal head-to-toe? Don't mind if we do!
photo courtesy of johnson_gold
photography by @lubakilubaki
Sai Ekaterina for Sicky Mag
The ornate embellishments and regal coloration in this look make it easy to see why we love it so much. Extra points for the McDonalds fries — the new hot accessory of the season.
photo courtesy of @sickymag
photography by @yumso
HyunJi Shin for Chanel
Light, airy, and meticulously attended to, this piece by Chanel leaves us awestruck. Floral patterns made out of hand-painted feathers? I mean, come on!
photo courtesy of @chanelofficial
Joony Kim for Sicky Mag
We love this look for this abundance of patterns, pops of color, and the undeniable power of a good pair of sunglasses.
photo courtesy of @sickymag
photography by @katieborrazzo
Viktor and Rolf
I mean, come on. Were you really thinking we WEREN'T going to post this collection? Catch me wearing this dress at graduation!
photo courtesy of @viktorandrolf
Zoë Kravitz for ELLE UK
This winter, it seems like many are shying away from the age-old tradition of all-black attire. And with these shoes and leggings, I'm feeling inspired to set fire to all of my black jeans.
photo courtesy of @v.ri0t
Sabah Koj for Valentino
Trend Alert: Volants to the Umpteenth! Valentino's SS19 Collection shows us that ruffles are truly where it's at.
photo courtesy of @maisonvalentino